Immunity Booster by Neuroscientists
---
Meet Clockwise - TruBrain's immune system support wingman. Enzymes designed by UCLA-trained neuroscientists to protect and support your immune system.


---
1 oz. shots designed by neuroscientists
to boost your mental output.
More than everyday vitamins. Our neuroscientists have identified a host of enzymes responsible for immunity defense, energy creation, and cellular repair.
Our premium immunity booster is designed to help maintain:




USA produced

Approx. 250mg of nicotinamide & over 1500mg of immunity boosting enzymes per serving

When we are sick, our immune system is under attack and our cells show a decrease of NAD levels of up to 80%. TruBrain's Immunity Booster is proven to naturally increase those NAD levels and keep your immune system in good shape.
Consistency, as with any nutrition product, is key for success

Take 1 serving per day to maintain a strong immune system

Feeling sick? Want to fight off a virus? Take 2 servings!

Take with water or your favorite beverage
---
Seriously. Our team of experts and scientists have answers.
Scientific blend of vitamins, botanicals, and minerals shown to boost the immunity enzyme NAD+ by over 2x

Packed with all natural, proven immunity boosters Nicotinamide, Zinc, Parsley leaf, Rutin, Black Pepper & Alpha Lipoic Acid
What is the immunity boosting enzyme NAD+?
Nicotinamide adenine dinucleotide (NAD) is well known as a vital molecule to help release energy in your cells from the food you eat. We also know that it has many health benefits including playing a vital role in messaging through your body, helping to elevate mood and fight depression and signaling when it finds damaged DNA in our cells. It is required for over 500 enzymatic reactions and plays key roles in almost everything the cells in your body does.
Take one (1) serving daily to maintain strong immunity, or as-needed when your immune system needs a boost.
Where is the science behind this?
TruBrain is the leading brand in cognitive nutrition and one of the top wellness brands in the world with over 5 million products shipped worldwide. One of the neuroscientists, Dr. Andrew Hill is an expert on gerontology and aging of the brain. Andrew has taught sequence gerontology, and the neuroscience of healthy brain aging at UCLA.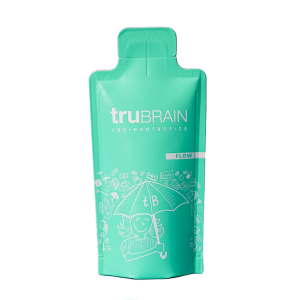 Hemp fueled brain food. Designed to manage anxiety and stress, delivering calm, balanced focus.
Full of active nootropics for cognitive function and to boost mental output.
Help your body fight back.

See How People Are Boosting Their Immunity
More Stories You Might Love